History of Aishel House
In 1992 Rabbi Lazer & Rochel Lazaroff assumed the directorship of Chabad at Texas Medical Center. After some personal medical experience which resulted in daily interaction at the Texas Medical Center, it did not take them long to realize that there was a critical need not being met: Hundreds of patients traveled every year to the Medical Center for treatment and had no place to stay. The sheer logistics of being away from home is often overwhelming, compounding the stress already present in the journey to recovery. They saw that many patients needed weeks or even months of outpatient care. Where was one to stay? How was one to take care of food needs? In many cases, the patient's spouse must stay home to look after their young children, keep a job, or take care of other obligations. Who would be there to care for the patient outside of their medical needs?
They also discovered similar needs even among many in-town patients. There are those who lacked the advantage of support provided by a strong family nucleus or community network. Who was looking after them? Whether physically with a warm bowl of fresh homemade food, or emotionally?
Who is giving them strength and courage to pursue a cure?
Soon they found themselves responding to the many requests for assistance, by providing meals, temporary lodging arrangements and more. However, as their involvement in this area increased, so did their realization that much more needed to be done.
Aishel House
In response to these pressing needs, they approached a group of caring, kind and generous people in the Houston community. These individuals undertook the funding of a dedicated, year round furnished apartment – Aishel House – to be available to families in need.
Ever since the founding of the first Aishel House apartment, the care and comfort available to out-of- town families have been greatly enhanced. Families now had a comfortable place to stay, were provided with delicious hot meals daily, and had many of their other needs taken care of, all at no charge.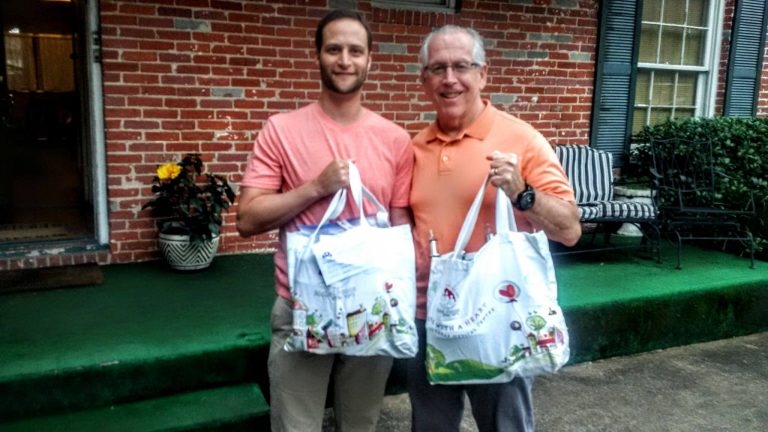 A team of dedicated volunteers played a major role in Aishel House's activities. They shuttled patients and their families to and from airports, picking them up and dropping them off for appointments, take them shopping and run any variety of small errands – all of which helped to ease patients' tremendous burden.
More Pressing Needs
The few Aishel House apartments were always in use, with a waitlist of over 30 families waiting to stay at Aishel House. Aware of the many families that were spending their last savings at hotels, savings already depleted by years of overwhelming medical related costs, the community once again stepped up to the plate to increase the capacity and enhance the program of Aishel House.
New Hospitality Center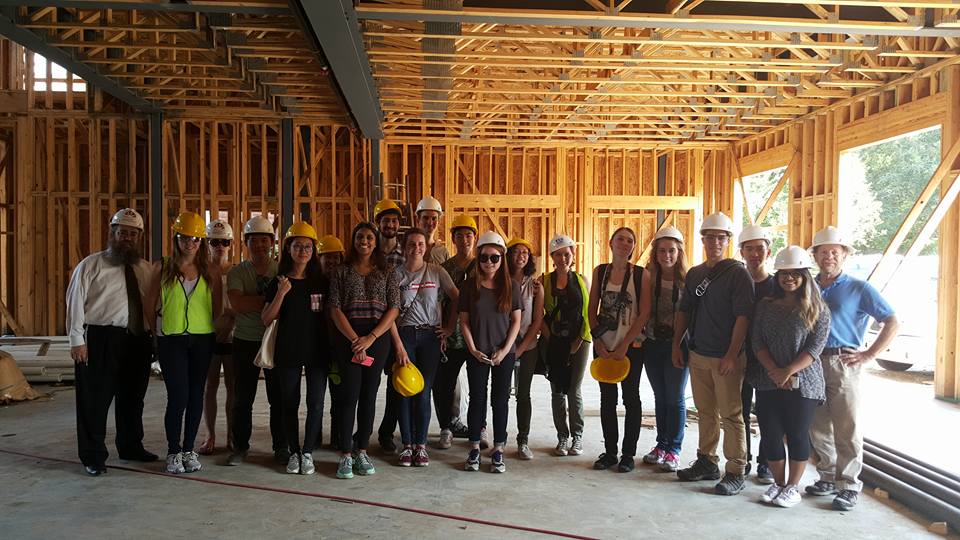 Summer of 2003 finally saw the initiation of an exciting new project: the purchase of property for the construction of a new enhanced hospitality and living center for patients. Plans were drawn up, and work had begun. In the interim, as Aishel House was working on their capital campaign, some of the old apartments were converted for use as temporary patient housing.
Thank G-d, the doors of the new Aishel House building at the Texas Medical Center are now open. This new facility now helps ease the burdens of many more families. Offering 23 more comfortable apartments, each of which feature a bedroom with two full-size beds, a kitchen, a living room area with a sleeper sofa, full bathrooms, washer- dryer and private balcony – a true home away from home. It has communal spaces for gathering, state of the art commercial volunteer kitchens, a library and multimedia center, dining hall, garden retreat and a children's play area. The Barbara Hines Building at Aishel House provides patients and their families with all the comforts of home, and community.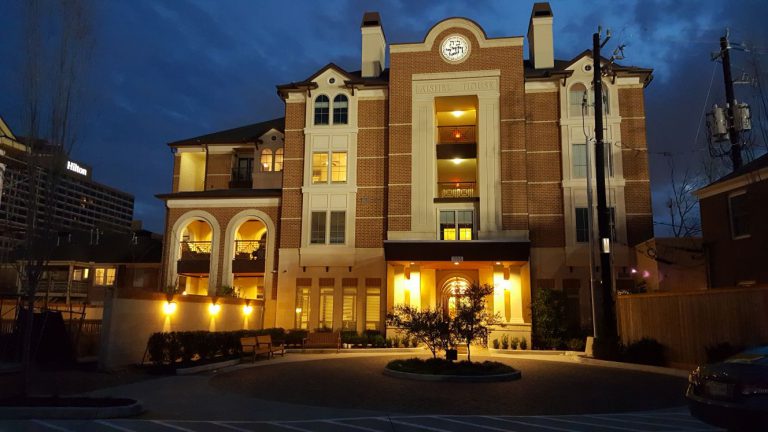 The new 35,000 square ft. facility has significantly increased Aishel House's capacity. With accommodations of 75 beds, Aishel House can now provide over 21,000 nights of accommodations to patients and their families annually, 15,000 fresh warm meals, and hundreds of more individuals are now able to join the caring volunteer corps.
More than a beautiful, safe home for patients and their families, Aishel House is a portal of kindness for the Houston community.