Volunteer now!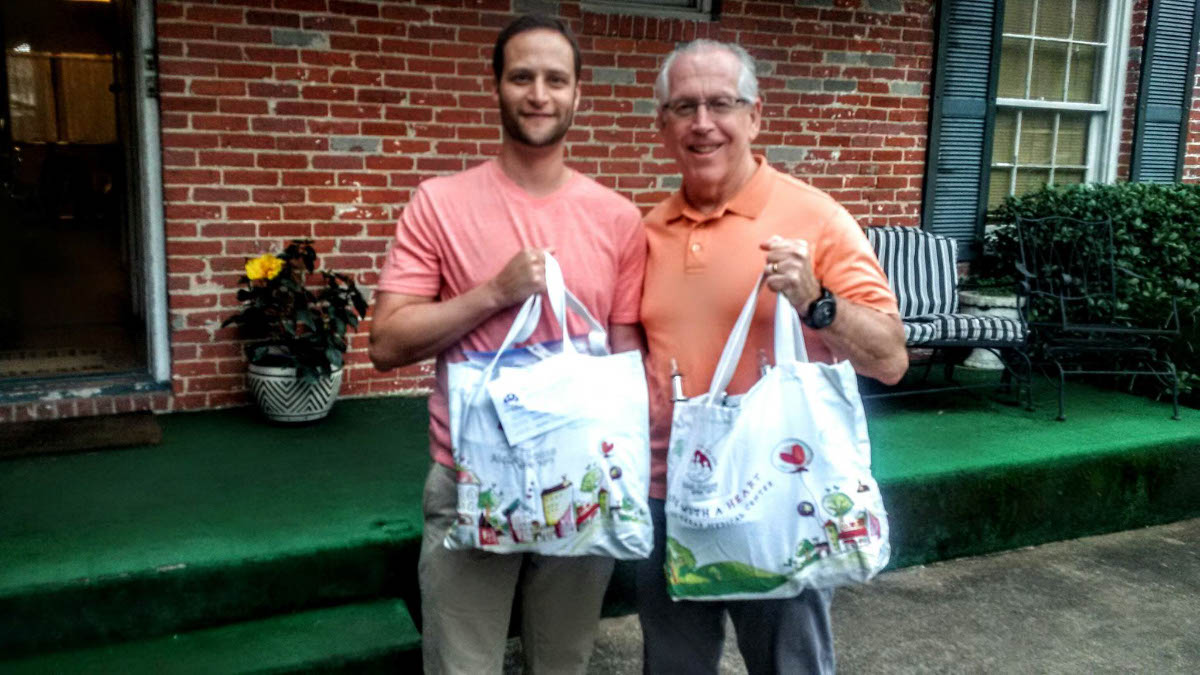 Start Your Application Here

Aishel House volunteers may assist with:
Guest support
Administrative Support
Airport Pickup – Be the welcoming first face in Houston.
Food Delivery – Bring a warm, healthy kosher meal to the hospital.
Child Care – Supervise play of patient's young family in designated areas
Aishel House Host/Hostess
Chavrusa (partner) study with a patient or caregiver.
Other patient assistance as needed.
Aishel House volunteers are required to:
Consent to a background check
Agree to maintain patient privacy.
Complete an orientation and training session, commit to volunteer 2-4 shifts a month for a minimum of 6 months. (the average shift is 3 hours)
Groups and Families
Group volunteering creates a healthy team, forges relationships. enables unity, it is way to bring co-workers, families, synagogue groups, and civic organizations together to help a third individual. We look forward to partner with you to make Aishel House more than just a place to stay.
Food from Friends 10-20 people
Pick a menu, schedule a date, shop for the ingredients, and put it all together as a lunch for the families and guests at Aishel House
Tend to The Gardens 2-8 people
Good for a group of 5-10 people, anything that you can garden, pruning, trimming, weeding, tidying, etc.
Assemble Caregiver Bags 1-10 people
Gather items (such as puzzle books, personal care items, or notepads) and assemble them into care bags to distribute to guests at check-in.
Morning or Midday Mitzvah 3-6 people
This is good for about 5-6 people. All the ingredients to prepare the blueberry muffins are are already at Aishel House. It takes about an hour per batch to make fresh, delicious muffins for families and to give out to donors and friends.
Holiday Parties 5-10 people
Throughout the year, as the holidays approach, come with a group to bring holiday cheer to the Aishel House guests and their families.
Calendar of Activities
Schools & Corporate
Most of our volunteer programs are great te-building activities and can comfortably accommodate 16-20 people at a time, possibly more, depending on the activity.
Let's be in touch about what programs would be the best fit for your group!
Student Project Volunteer Opportunities:
For those of you looking to complete fewer than 40 service hours, this is a service project list for you!
Bake a dessert or snack
Bake brownies, cookies, cupcakes, or muffins. Assemble bags of trail mix, cookies, or chips. Package these items into individual portions (one brownie, 3-4 cookies per bag)Hour Value: 1 dozen = 1 hour
Assemble welcome bags
Pack a welcome bag with some Aishel House goodies for incoming patients and their families.
Shop for and assemble snack baskets
Shop for and assemble healthy snack baskets for patients and their families. Show patients that you care by choosing the types of items you would want to eat yourself. All items must be certified Kosher Parve.
Make welcome cards
Decorate Well Wishes Cards to place at guest beds. Hour Value: 1 dozen = 1 hour
Make a unique craft of choice
Crafts ideas may include items to hang on guestroom doors; table centerpieces; wall art, seasonal décor; fleece blankets; or your specialty! Hour Value: Hours may vary
There are always new projects happening at Aishel House, and you volunteer group could be a part of it!
If you have any ideas unique to the talents or your group, please share them with us here.