What We Do
Aishel House is a residential, religious and social service center affiliated with the Chabad – Lubavitch movement. Aishel House provides patients & families of all faiths visiting the Texas Medical Center with caring support including accommodations, transportation, meals, child care & personal counseling. It is a place of genuine, warm hospitality and care for the whole person, regardless of one's religion, ethnicity or socioeconomic background.
Aishel House depends on the generous support of benefactors to deliver its services.
Meeting the Need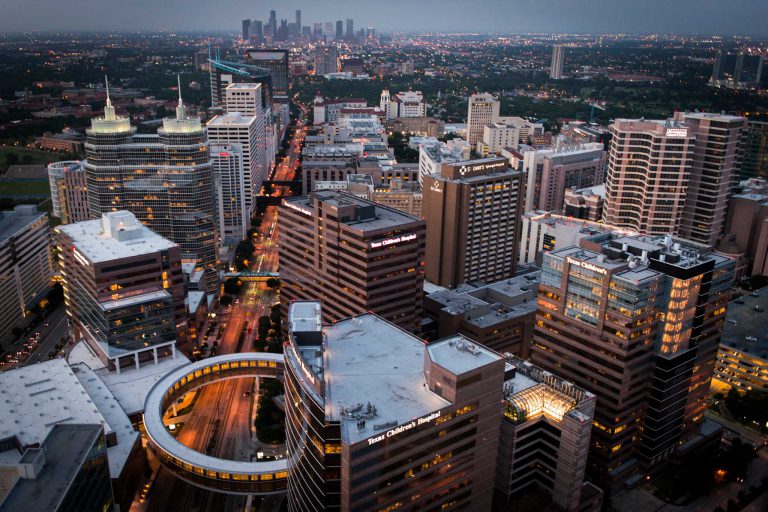 TMC is the largest medical complex in the world. Home to the world's largest cancer and children's hospitals, with over 50 medical institutions, there is limited affordable lodging nearby for patients and their families.
Caregivers often must camp out in hospital waiting rooms, hallways and in their cars. Hospital personnel regularly observe that many sick patients are more concerned about their family't living situation and welfare than about their own recovery.
Aishel House is more that just a safe place to stay. It is a place of genuine warm hospitality and care for the whole person, regardless of one's religion, ethnicity or socioeconomic background.
Approximately 8 million families of in-patients from the various hospitals require lodging each night. Thousands of out-patients with serious condition and their caregivers need accommodations as well. Aishel House helps alleviate this enormous need for affordable and comfortable accommodations.
Staff and volunteers are on site at all times to assist the more than 200 families a year who stay at the House, as well as the out patients who come for day respite in between treatments such as radiation and chemotherapy.
About the Facility
The Aishel House Campus provides affordable lodging and support services in a caring environment for patients and caregivers who travel to Houston for medical treatment. Aishel House's Barbara Hines Building is located at 1955 University Blvd., convenient to the Texas Medical Center, Rice Village and the Museum District.
Features and Services Include:
23 apartments, each fully furnished with:

Two full beds and private bath
Private living, dining and full kosher kitchen in each apartment
Private balcony for each apartment
Wireless internet and cable TV
Washer/ Dryer in each apartment

Linens, towels and toiletries
Chapel for prayer, meditation and study with on-site chaplains
Opportunities for prepared kosher meals
Special volunteer programs which include game nights, craft sessions, art lessons and adult education classes
Reading and lending library
Outdoor patio, Sukkah, garden and children's play area
Support from staff and the family of Aishel House volunteers
Aishel House partners with Chabad House TMC, which operates the Jewish chapel and provides additional Jewish programming and study opportunities. To find out more, visit their website at www.chabadtmc.org.